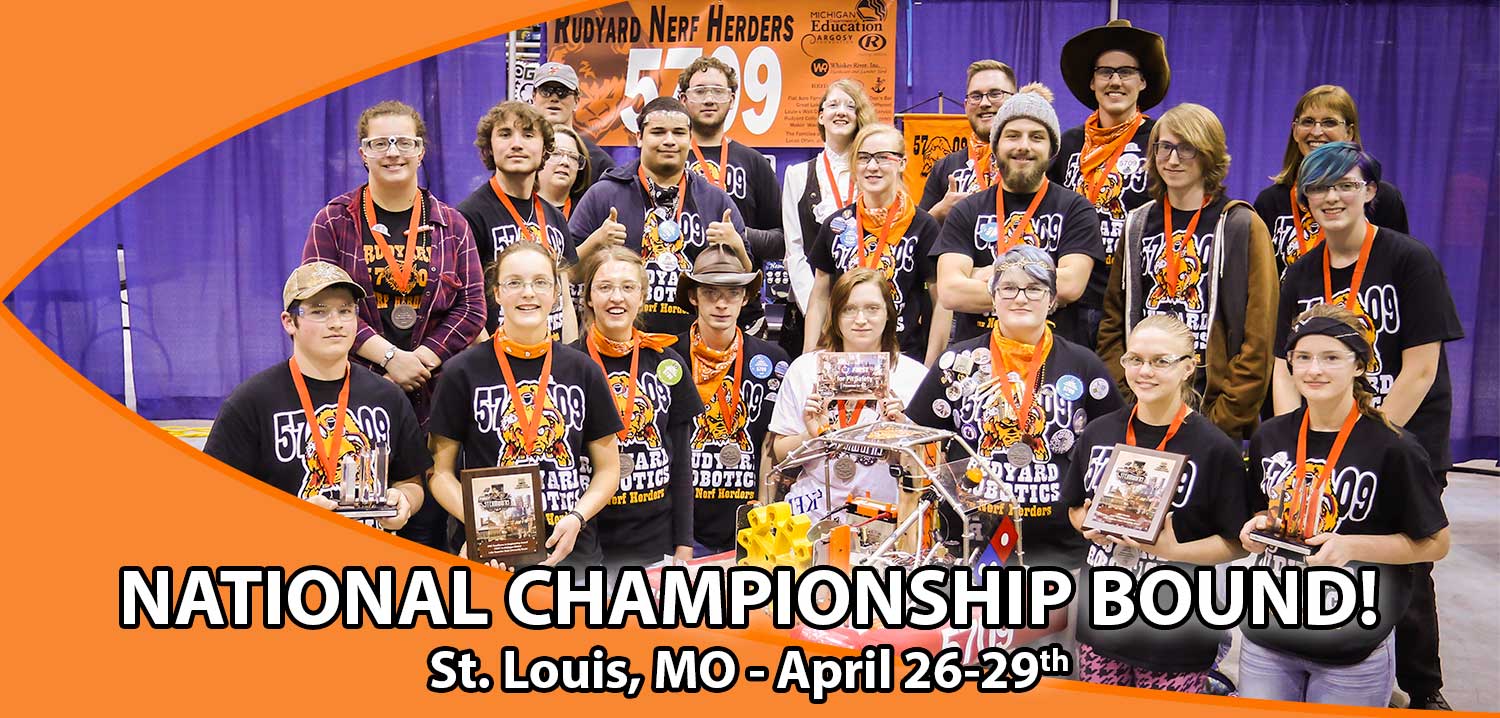 Rudyard Robotics is headed to St. Louis, Missouri for the FIRST Robotics Competition National Championships.
Established in 2014, the Rudyard High School Robotics club, nicknamed the Nerf Herders, have grown in numbers, knowledge, and opportunities. Today, we are 32 students and a handful of mentors and parents.
This past weekend, we traveled to Saginaw Valley State University to compete in the State Championships of Michigan. After placing 13th of 40 in qualification play and earning 8th alliance captain for playoffs, we earned an invitation from the national FIRST organization to compete in the National Championships!
Nationals will be held in St. Louis, MO this season and we need help getting there.
Would you be willing to sponsor us?
Sponsorship Levels and Team Commitments
Scruffy-Looking Supporter – $10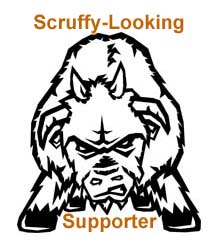 Personal Thank You
Shout Out on Social Media
Featured as a team supporter on team literature
Nerf Herding Supporter – $50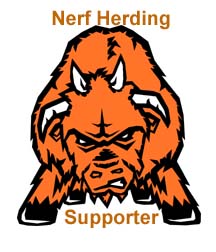 Everything above, plus…
Name on team uniform
Name on team banner
Jedi Initiate Sponsor – $100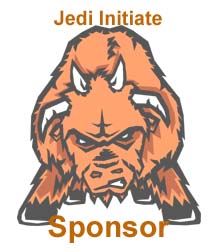 Everything above, plus…
Logo on team uniform
Logo on team banner
A team t-shirt and button
Jedi Padawan Sponsor – $150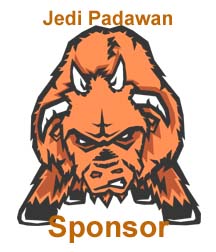 Everything above, plus…
Large logo on team uniform
Large logo on team banner
Jedi Knight Sponsor – $300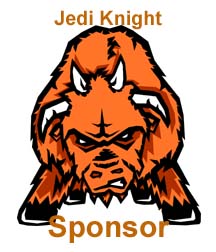 Everything above, plus…
Logo on the robot
A 2nd team t-shirt and additional flare
Jedi Master Sponsor – $500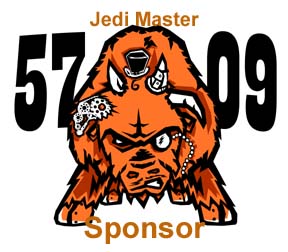 Everything above, plus…
Large logo on the robot
A complimentary service provided by the team (web, graphic, or form design; photography; technology support; etc.)
Grand Master Jedi Team Partner – $1000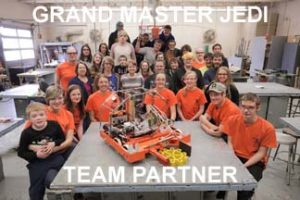 Everything above, plus…
Naming rights for the robot (1 available)
Decoration rights for the robot (1 available)
Invitation to join the team's Board of Directors as Lead Sponsor